ABOUT US
Tattersall Group is immersed in all
the areas of the economy
Empresas Tattersall S.A, is a Private Company that was incorporated by public deed on September 26, 1913 The legal address of the Company is Santiago, Avenida Isidora Goyenechea 3,600 5th floor. Your Unique Tax Role is 90.035.000-7
Since its foundation in 1913, Sociedad El Tattersall was linked to the country's agricultural sector, actively participating in the intermediation of livestock, commercialization of inputs and agricultural machinery and agricultural auctions; In all these activities and particularly in the intermediation of livestock, it has stood out for its recognized leadership that it maintains until now.
Starting in the late 1980s, Sociedad El Tattersall incorporated new businesses into its investment portfolio, venturing into different sectors of the economy and particularly the industrial sector, always with services related to its experience, including the commercialization of vehicles. , machinery and equipment for industrial use both in the form of auctions and direct sales, additionally, it participates in brokerage, auctions and administration of agricultural and commercial properties.
In the 90s, it began its participation in the business of rental and operating leasing of vehicles and capital goods, becoming in a very short time a relevant player in the market and this business becoming the main one in society today.
As of the year 2000, the Tattersall Ganado subsidiary is associated with the Monasterio de Argentina house to form Tattersall Monastery, a company also present in the cattle brokerage business and auctions in general.
During 2005, Sociedad El Tattersall incorporated a new business to its portfolio, the commercialization and leasing of cranes that it manages through its subsidiary Tattersall Maquinarias, official distributor in Chile of the Hyster brand in the United States and now also of the brand GEHL from that same country.
At the end of 2007, BanTattersall Corredores de Bolsa de Productos was formed, an affiliate whose business is the brokerage of securities in the new Chilean Products Exchange, which constitutes Tattersall's first step to enter the financial business, taking advantage of the synergies and contacts with your client portfolio.
In April 2008, the company changed its name to "Empresas Tattersall S.A.", the most representative name of the activities of the group of companies that comprise it.
In December 2015, Tattersall Companies completed the acquisition of 75% of the shares of Agroriego, a company that was renamed Agroriego Tattersall S.A. and that develops irrigation solutions for agriculture, with which the company expands its range of services to the agricultural sector.
In 2016, the subsidiary Compañía de leasing made investments in AIV Car Rental y Cía. by Leasing Austral
Starting in 2016, the Tattersall Warrants Society began commercial operations.
In 2017 the subsidiary Compañía de Leasing made investments in STARSEC S.A (Uruguay) and LEASING T&T (Colombia)
The Company and its Subsidiaries have a wide geographic coverage nationwide, which includes commercial offices from Arica to Punta Arenas interconnected via a complete communications network and internet and computer systems related to their needs.
In November 2018, Tattersall Automotive began its activities, oriented towards the Import and Marketing of Faw, Lifan, ZX auto, KYC and Lifan motorcycles.
In November 2019, Grupo Tattersall entered the Maco property, creating its new business: Maco Tattersall, its main activity is the importation and commercialization of International trucks.
Mission
Grupo Tattersall is there to support the logistics chain of the industrial sector and to support the service chain of the agricultural sector. We face the market as a great provider of products and services, marketed and delivered directly and with a network and coverage nationwide.
Vision
Tattersall will support a group of relevant companies in the country. We will take our 100-year expertise to other Latin American countries to be an important actor in supporting the service chain of the industrial and agricultural sectors in those countries.
HISTORY

Tattersall company established

The sale of cattle, products and fruits of the country begins at the Ureta fair

The Buzeta building is founded for cattle auction

First live cattle auction in southern Chile


Office opens in Los Ángeles
First livestock fair in Osorno and Los Angeles Autotattersall is born, representative of the Austin Mini and MG brands

Livestock fair opens in Puerto Varas
Multitattersall is born, sale and marketer of household appliances

Livestock fair opens in Coyhaique

Real estate and personal property auctions
Fixed Assets and Properties, Auctions.

Tattersall expands into the short term car rental and operational vehicle leasing business.

Tattersall expands into Argentina.

Begins operating the sales, rental, and leasing business directed toward the service of materials handling and earth movement equipment needs.

Launches a virtual trading platform for products

Tattersall expands into Peru.

Enters an operational joint venture with Agroriego.

Creates an inventory guarantee company Tattersall Warrants

Water Management and Quality
Tattersall Automotriz Importer of Maco cars

Maco Tattersall Importer of Maco cars and trucks
TATTERSALL WEB
121
POINTS OF SALE
We take our expertise from Chile to Argentina, Peru, Colombia and Puerto Rico
Medellín, Cartagena and Bogotá airports
Av. Martínez Lujan 1202 Surquillo, Lima
Av. Ricardo Palma 1250, Miraflores, Lima
Jr, Girón domingo Martínez Luján 1210, Lima
Panamericana Sur Km 300, ICA
Av. Mariscal jose de la mar 662. Miraflores, Lima
Casa Matriz Empresas Tattersall S. A.
Isidora Goyenechea 3600, piso 5, Las Condes
Compañía de Leasing Tattersall S. A.
Av. Américo Vespucio 1373, Parque Industrial Enea, Pudahuel
Monasterio Tattersall S.A.
Av. de Mayo 666, C1084 AAO, Buenos Aires, Argentina
CORPORATE
STRUCTURE
More than 100 years of experience have led us to be leaders in all areas of our business in Chile, and to transfer our experience to Peru, Argentina, Colombia and Puerto Rico.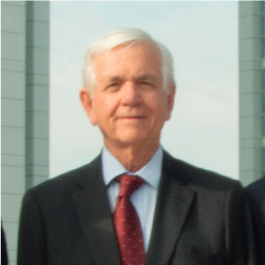 Ricardo Ariztía De Castro
Board Member
Michael Grasty Cousiño
Board Member
Rolf Mengdehl Kulenkampff
Board Member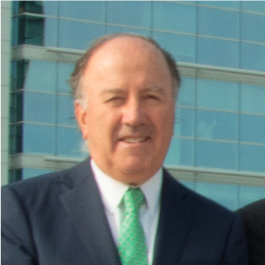 Jorge Rodríguez Cifuentes
Board Member
MANAGEMENT
Patricio Brinck González
General Manager Compañía de Leasing
Pablo Stevenson Donoso
General Manager Tattersall Gestión de Activos
Gonzalo Pérez Ulloa
General Manager Tattersall Maquinarias
Alejandro Vial Lira
General Manager Tattersall Ganado
Matias Orrego Castro
General Manager Tattersall Automotriz
Pablo Tornquist Cruzat
General Manager Tattersall Agroinsumos
Jaime Matas González
General Manager Maco Tattersall
Germán Wielandt Necochea
General Manager Agroriego Tattersall
Lukas Böttiger Velasco
General Manager Servitattersall
Jaime Avilés Bezanilla
General Manager Tattersall Warrants
Alfonso Monasterio
General Manager Tattersall Monasterio
Yamil Adum Valdivia
General Manager Tattersall Perú